---
iNDS
---
Do you want to play Nintendo DS console games on your non-jailbreak iPhone, iPad and Android device. Then Download and Install iNDS iOS Emulator for Nintendo DS console games available for free, No Jailbreak / PC.
---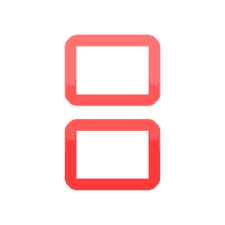 ---
---
iNDS is one of the Popular and mostly used Nintendo DS console emulator. That was created and developed by William L. Cobb. the Most Popular iOS Emulator Developer, His another creation is GC4iOS a Gamecube / wii emulator. The Popular NDS4iOS Emulator is created by InfiniDev a joint developement team.
iNDS emulator works on all iOS firmwares. It runs many of the original Nintendo Drastic console games at high speed. but if you are using iPhone 4 or below, it may not work at full speed. When it comes its graphics, it offers rich graphics and provides best gaming experience. This simple emulator app doesn't require any BIOS. Just Add the ROM files from your iOS Device or from Dropbox and play the game with no additional hardware cost.
---
Is INDS Safe:
Yes, In my experiance Using of iNDS emulator is completely safe. Because, it has strict testing and is subject to regular monitoring.That's why it does not included with any viruses, malware or other types like Personal information data spying or device hijacking tools etc. The developers regularly release security patches to keep you safe side.
---
iNDS offers more number of  features like providing access to control settings, vibration mode, sound option etc. It offers so many tweaked games and cheats,it has auto save option is available till the game over or you can resume the game.
iNDS Emulator Features:
Auto Save.

Dropbox Sync.

Frame Skip.

Control Settings.

Disable Sound.

Universal Support.

Overlay Pixel Grid.

Vibration.

Control Position.
---
How to Install INDS DS Emulatr iPA on iOS / Android
---
Step.1) First of all, Tap on the iNDS Download Button or App icon for direct installation.
Step.2) Now Tap on " Open" Option from Pop-up.
Step.3) Again Tap on "Install" Option from pop-up and head back to Home screen.
Step.4) Fix Untrusted Enterprise error from below steps.
Settings >>> General >>> Profile and Device Management >>> Tap on the Riley Testut named Profile >>> then again tap on Trust Option.
Step.5) Launch NDS Console emulator and Play your childhood games for free, No jailbreak  PC.
---
Thank's for Visiting iEmulators