---
MeSNEmu
---
Do you want to Play your favourite childhood Super Nintendo Entertainment System games for iOS 12.2.2 / 12.1.1 / 11.4.1 / 11.3.2 / 10 on iPhone, iPad with MeSNEmu emulator, No Jailbreak / PC.
---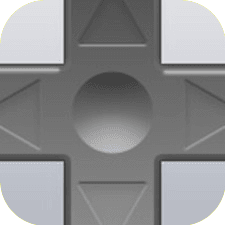 ---
---
MeSNEmu is formerly known as SIOS  is a Super Nintendo Entertainment System emulator, Created and Developed by Lucas Mendes Menge. It enables us to play classic SNES console games on Phone, iPad or iPod touch devices. It runs almost all types Nintendo Games with Good Speed and performance. it has extra features are there full-screen support, Game Control Set-up option, Zip, and SMC Rom file support. you can easily Play your school days Favorite Games on our phone iPad devices
---
Features
SNES9X 1.53 Codebase.

Full Screen support.

SMC and ZIP Support.

Simple UI.

Manual State.

Auto-frameskip.

Sound Toggle.

Controllers Selection.

Automatic State Saving/Resuming.
---
How to Install
---
Step.1) First of all, Tap on the MeSNEmu Download Button or Tap on the emulator App icon for direct installation.
Step.2) Now Tap on " Open" Option from Pop-up.
Step.3) Then Again Tap on "Install" Option from another pop-up message and head back to Home screen.
Step.4) Now Fix the Untrusted Enterprise error from below steps.
Settings >>> General >>> Profile and Device Management >>> Tap on the Riley Testut named Profile >>> then again tap on Trust Option.
Step.5) Launch SNES Console emulator and Play your childhood games for free, No jailbreak.
---
Thank's for Visiting iEmulators
---